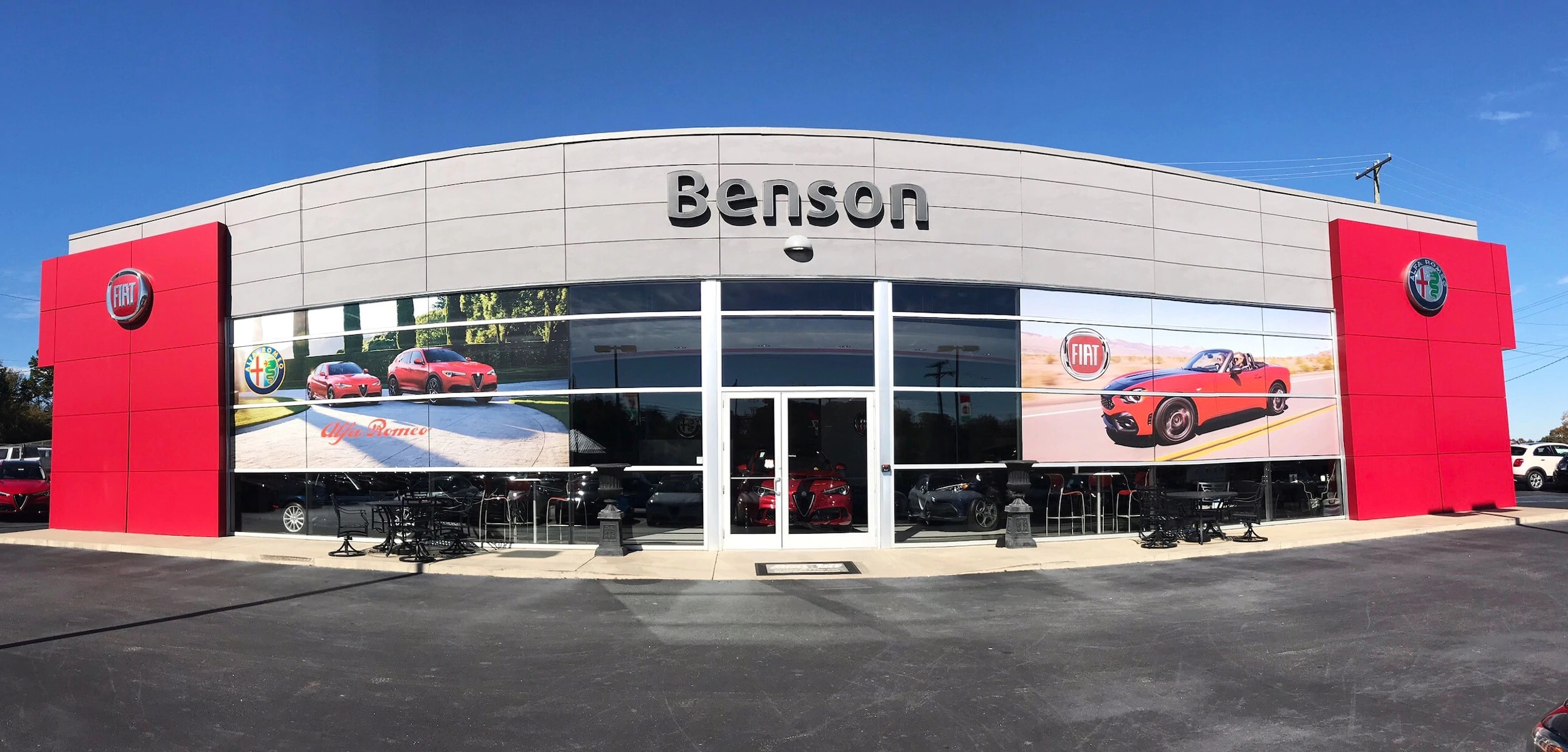 The best auto dealerships know that their work does not end once a vehicle leaves their lot. When our South Carolina customers finish buying their sparkling new Alfa Romeo, they demand the secret of a long life. How, they ask, can they ensure their vehicle maintains the Alfa Romeo standard of luxury and performance, year after year?
Our answer: An authorized Alfa Romeo service center. And believe it or not, Alfa Romeo drivers in the Carolinas have a top-rated service center in their own backyard.
The Benson Alfa Romeo service center provides a wide range of offerings. Drivers from the Greenville, Spartanburg and Charlotte metro areas rely on us for their parts, service and maintenance needs. From routine maintenance tasks to oil changes and transmission replacements, Benson Alfa Romeo offers service with a high caliber and low price point.
And don't think that we only work on newly-purchased vehicles, or that we only service our Alfas. At Benson Alfa Romeo, we work with all of our customers, regardless of whether they bought a new or used vehicle. And if you already have an Alfa Romeo that you bought somewhere else, we are glad to help it stay on the road.
Shop Service Specials to Save Even More
As South Carolina's hometown dealer of foreign luxury, we promise friendly service with a smile and affordable prices. And our regular service specials make luxury vehicle ownership even more affordable.
Benson Alfa Romeo service specials help South Carolina customers save money on important car maintenance jobs. While the details of our specials change frequently, commonly-available offerings include discounts on procedures such as oil changes or wheel alignments. Check the specials page linked above to explore our current offerings.
Authentic Alfa Romeo Parts in Greer, South Carolina
Every car owner knows that their vehicle needs periodic service and maintenance to perform at its best. But many Alfa drivers forget about the parts. The best way to keep an Alfa Romeo in top shape is with special OEM parts directly from Alfa Romeo itself. Engineered to meet the requirements of your vehicle, OEM parts keep your Alfa tuned for top-class luxury and performance.
At Benson Alfa Romeo, we use authentic OEM parts on our repairs. This means all vehicles that leave our shop perform better for longer. We also offer OEM customization packages, so you can make your vehicle your own while staying well within your warranty.
Let Us Help You Keep Your Romeo on the Road
Benson Alfa Romeo is South Carolina's local Italian automotive dealership and service center. Our friendly salespeople and service technicians are always eager to help new Alfa Romeo owners keep their vehicles in top shape. We provide a wide range of services and OEM parts, helping your vehicle stay happy and healthy. Visit us at 500a West Wade Hampton Blvd. in Greer, South Carolina, or call us at (864) 334-6360 to learn more. You can also schedule service on our website using our online form.